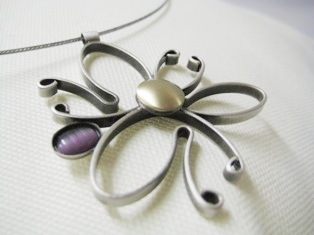 Christophe Poly
Designer Christophe Poly uses his background in architecture and engineering to create innovative and fascinating designs. Using brass, aluminum, rubber and acrylic he

captures beauty in three-dimensional shapes.

His collection includes necklaces, bracelets, earrings, and rings.
One of our most popular lines with incredibly
reasonable prices.
We are expecting more jewelry to be in stock soon and available online!
In the interim, Christophe Poly jewelry is at Taya. Call us and we can help you make a selection and ship them to you!
1382 King St N, St. Jacobs, ON Ph: 519-664-0001