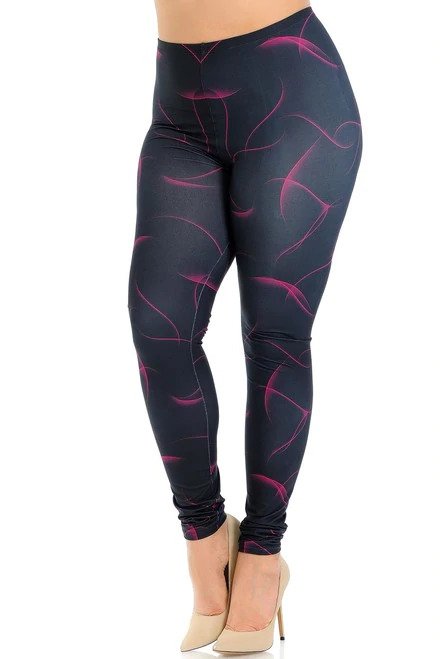 These double brushed leggings feature a sassy sporty fit with stunning laser digital graphics. The premium creamy soft milk silk fabric leggings are perfect for day to day, lounge wear, yoga, workout or pajamas any time of the year.

S/M fit women's sizes 2-10/12

If unsure on the upper end of the size range, we suggest sizing up to L/XL

Polyester/spandex mix

Elastic stretch waistband

32B x 24 x 35 and height is 5' 6"
Please note that pattern layout may not be identical as shown in photos and
may not be symmetrical.
Non symmetrical is
not considered defective.